We build Products.
We create Experiences.
We're a small but fierce shop, specialized in iOS and macOS apps.
Designing and developing an app is just a small part of building a product that communicates something to the user. And we always start with the user in mind and go backwards from there until we have a product that's perfectly tailored to the target audience.
How we can help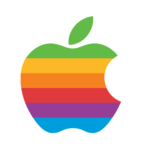 iOS and macOS
We're focused on creating great products for the Apple ecosystem. It best fits our design and quality standards, since we're obsessed with details and the user experience.
Concept and UX
We're here to take your ideas and translate them into viable products.
Ideas are great, but they get lost if not communicated properly. We pay special attention how to best present things to users so that they instantly "get it."
We're UX ninjas, constantly brainstorming and evaluating experiences for our target users.

Beautiful design
At blinky, we're great supporters of the minimalist design. We stick to 'less is more' and we strongly believe that if something's not useful, it shouldn't be there.
We integrate our design closely with the concept of the product and it's utility.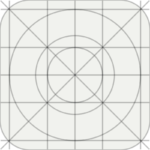 Development
Writing code is an art in itself. We take great pride in our development process and we stick to very high standards of quality.
No stone is left unturned and our code needs to be 100% stable, flexible, and scalable.
Get in touch. Let's start a conversation.