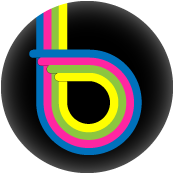 Who are we... and why?
Profound huh, yeah we're deep like that...
Blinky is a small company focused on developing apps that bring value into people's lives.
Having worked together on and off since 2011, and with a deep dislike for each other, Horea and Elliott decided, against all advice, to setup 'blinky' and begin working full time on projects that make them happy.
Horea (based in Cluj, Romania) and Elliott (Florida, USA) share responsibilities in the conceptual design and fun ideas department. Whilst Horea takes the reins on all things code related, Elliott handles user experience and design.
Despite clear and equal responsibilities, Elliott stands to keep all profits from blinky (guess who designed this website?) as sadly Horea can only speak in binary. "What's that you say Horea?"
01000110 01010101 01000011 01001011 01011001 01001111 01010101 00100001

Learn more about our finished apps below by clicking on them to be taken to a world of rainbows and unicorns.
Alternatively, you may take pity on us by leaving a fantastic review in iTunes for Perspective and Blinky (coming soon).